Event Information
Event Location
IN PERSON | Price Center East Ballroom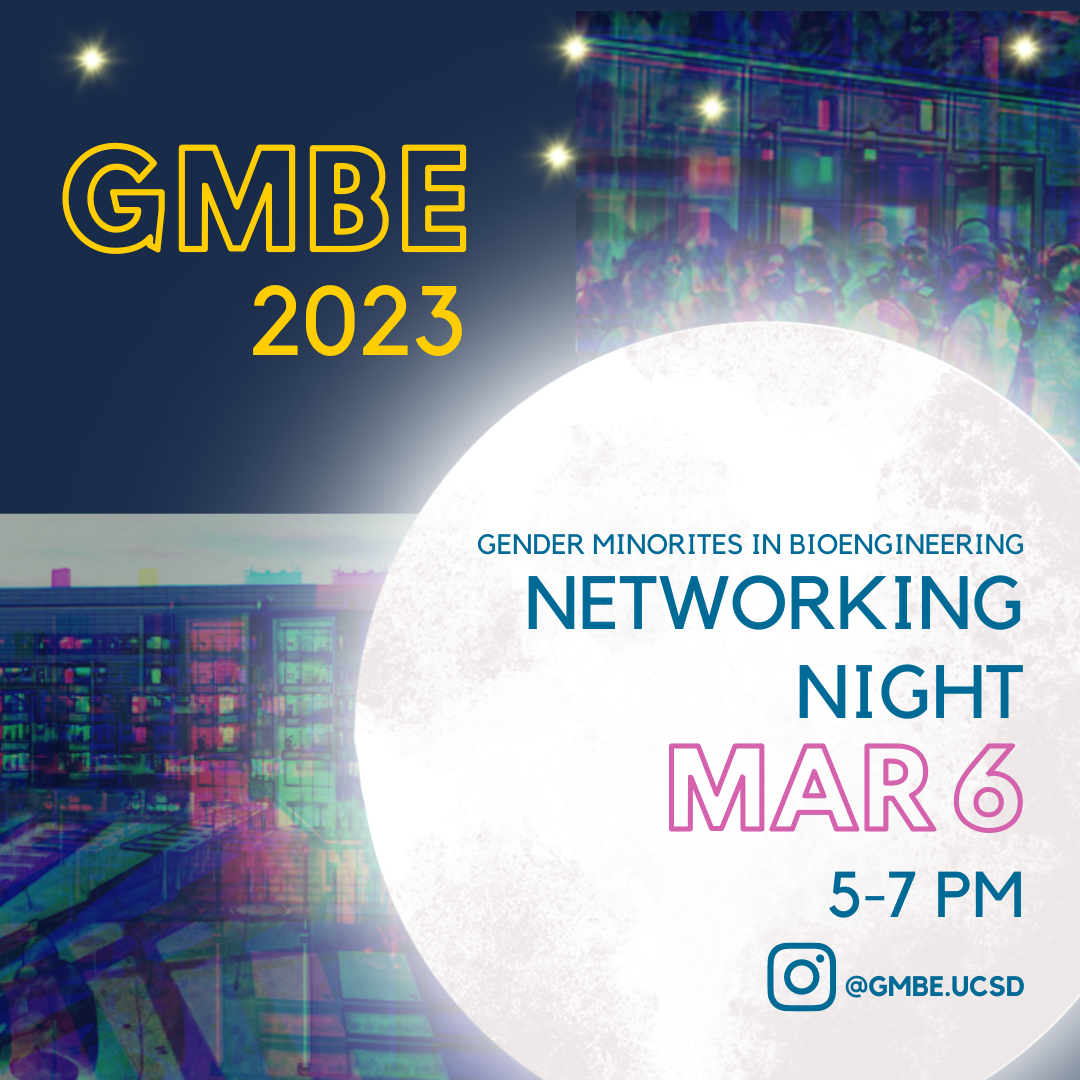 ---
Event Description
About this event

 

Gender Minorities in Bioengineering (GMBE), will be hosting our second annual Networking Night this winter. This year, we target about 150 attendees within students of all levels and professionals in academia and industry. The event will bring together those who identify as women or other marginalized genders to build professional networks in the bioengineering community. To foster connections based on mutual career goals, we feature a keynote speaker, bonding activities, and networking sessions. Providing such a space will aim to facilitate lasting connections and allow for people in marginalized genders to share and expand their opportunities. In such a rapidly up-and-coming field, events like this are key in driving progress and innovation in through the sharing of ideas.

 

When and Where

 

Date and time:

Location:

Price Center East Ballroom 9500 Gilman Dr San Diego, CA 92093

 

Register to attend

 

Please note this event is for those who identify as women or another gender minority in bioengineering/biotechnology.