Event Information
Event Location
Fung Auditorium | PFBH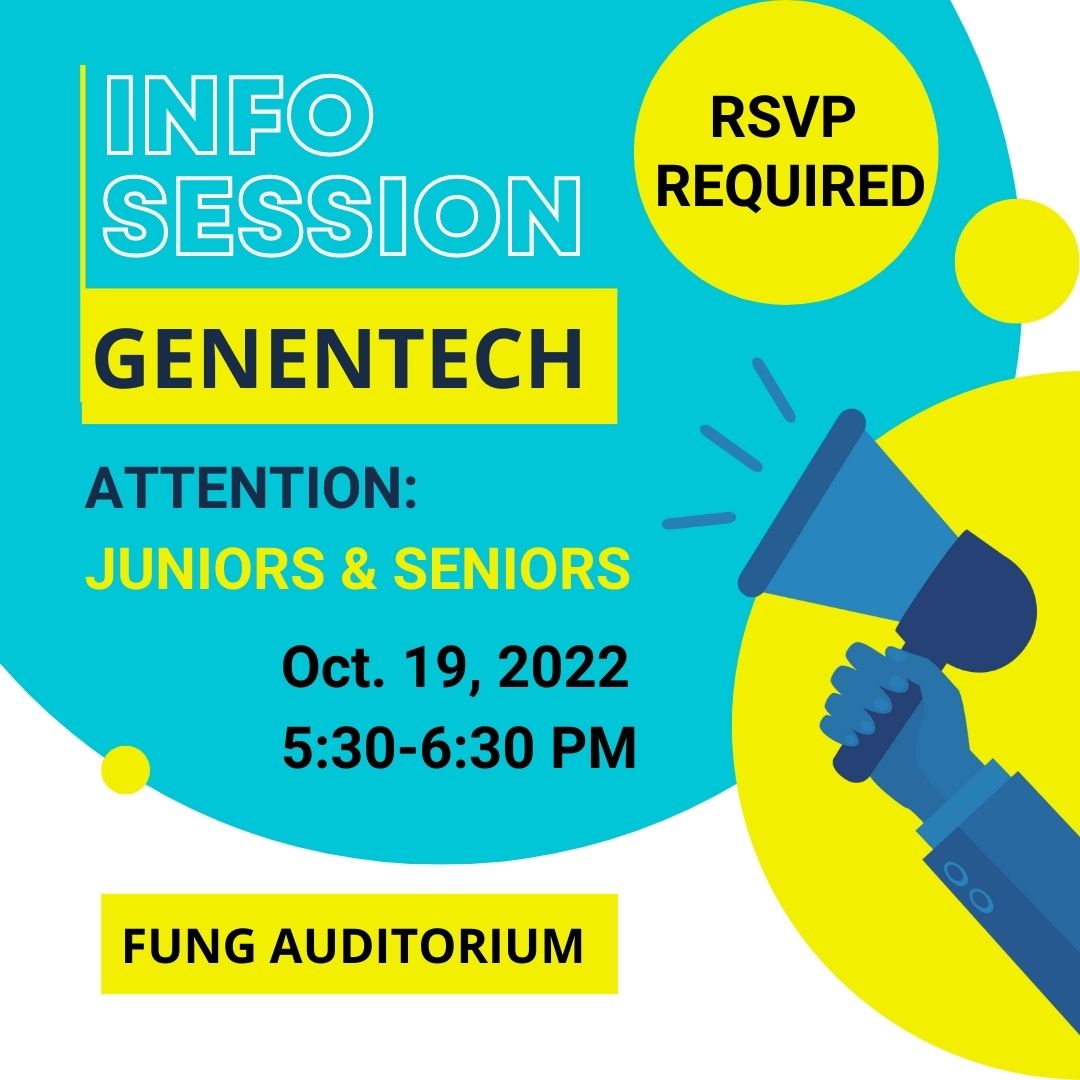 ---
Event Description
Genentech Info Session
ATTENTION: Juniors and Seniors interested in biotechnology!
The Outstanding Student Award (OSA) was founded in Pharmaceutical Technical Development (PTD) to recognize students who excel in disciplines related to the field of biotechnology at selected schools.
Stop by our in-person info session to learn more about Genentech's unique paid summer internship opportunity that also comes with a $2500 award!
Info Session:
October 19, 2022, 5:30-6:30 PM
Fung Auditorium, Powell Focht Bioengineering Hall (Warren College)
RSVP is required for the info session. Click HERE to Register.
OSA Application Deadline
Sunday October 23, 2022 at 11:59 PM PST.
Apply HERE