Diverse Voices in Bioengineering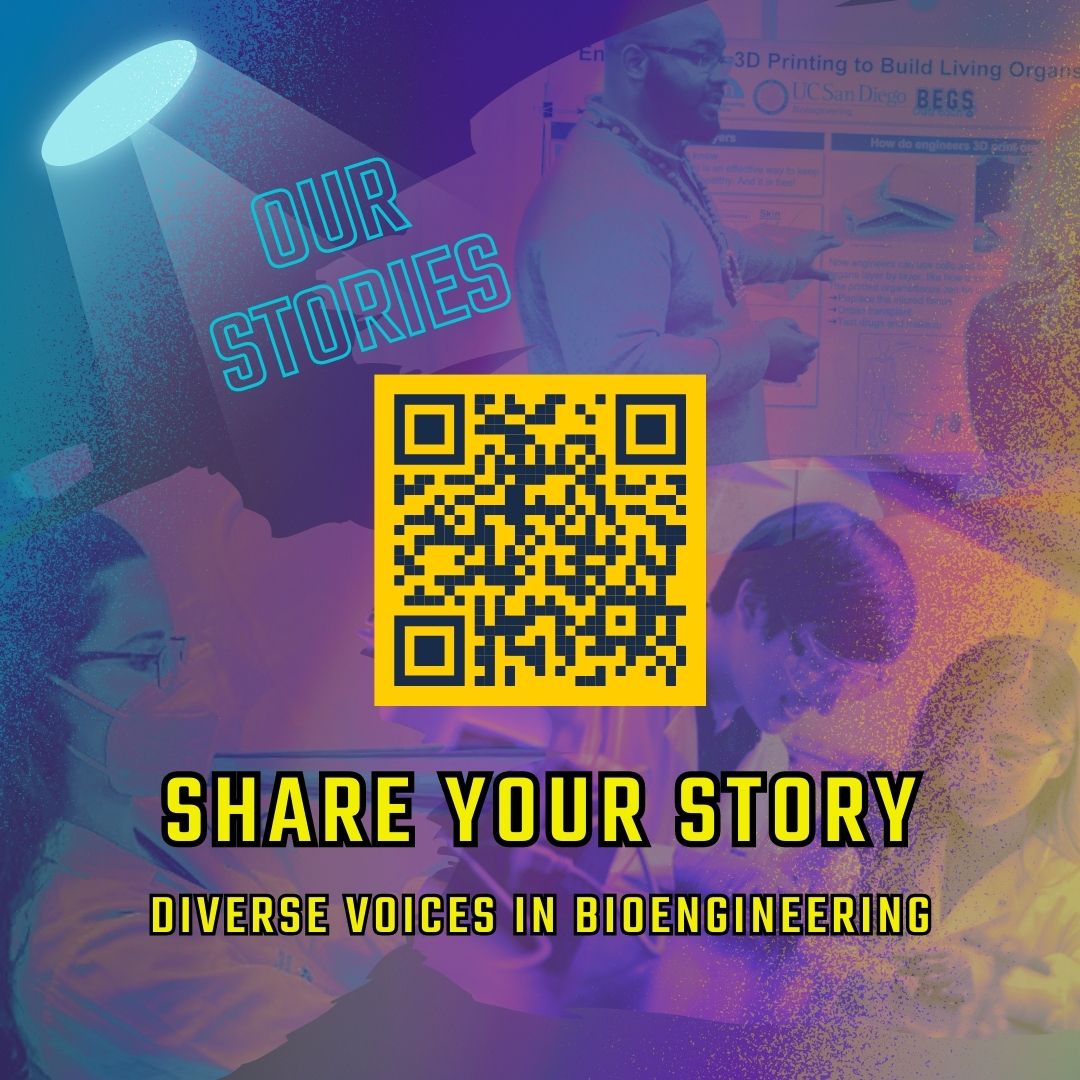 ---
The Diversity Council is launching a new effort to highlight historically marginalized members of our community over social media, in our continued effort to showcase the outstanding research, teaching, and service contributions of our undergraduate students, graduate students, postdoctoral fellows, faculty, and staff.
We hope you will participate and share your most recent successes so that we can highlight you and your activities over Twitter, LinkedIn, and other emerging social media platforms. We plan to celebrate our community members in 2023, including but not limited to Black History Month (February), Pride Month (June), and Latinx Heritage Month (Sept/Oct). All members in our community are invited to participate and submit responses to the survey.
If you have any questions about the survey, please feel free to contact Dr. Brian Aguado (baguado@eng.ucsd.edu) directly.
Diversity Council Members: Brian Aguado (chair), Francisco Contijoch, Lingyan Shi, Geert Schmid-Schoenbein, Irene Hom, Carol Kling, Vanessa Hollingsworth, Rohil Ahuja, Patrick Kasl